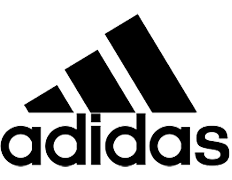 adidas
Supernova +
Sonic Ink/Signal Green/Halo Blue
Cod: ARF13035 Mod: S42715
Immediate Availability
Delivery scheduled for
Friday 3 December - Italia


Free Shipping Starting From 49€ Shipping & Returns

Free return you have 14 days to rethink! How returns works?
Gender: Male
Shoe's weight: 314 gr. - ( Size 9 UK )
Pronation support: None
Drop: 10 mm
Running terrain: Road
Runner's weight: Medium (80 Kg. ) — Heavy (> 90 Kg.) — Medium - Heavy (80-90 Kg.)
Running pace: Slow (> 6 min/km) — Medium - Slow (5-6 min/km)
Recommended for distance: Short — Medium
Details:
Ideal for entry level runners and recovery runs
Upper in lightweight Engineered mesh for greater breathability and flexibility in strategic points
Midsole with Bounce and Boost compound that work in synergy to ensure a perfect balance between ammunition and reactivity
Rubber sole for superior grip even on wet surfaces
Toe with reinforced TPU insert for added protection
Lacing system with flat laces and mixed eyelets connected directly to the midsole to perfectly manage pressure and adherence to the foot for a perfect fit
3D printed side inserts on the upper to keep the foot always in place
Thin and soft tongue integrated into the structure
Stiffer heel counter at the base to increase stability during support phase
Collar padded inside for greater comfort and elongated on the back for greater protection to the Achilles tendon
Reflective details
Removable and shaped inner sole
Read more
Boost
Boost provides a soft and springy cushioning to energize your running stride for better efficiency and maximum comfort.
bounce
Developed by adidas with the purpose of creating a softer and more flexible midsole. It is a material that makes use of small structured elements that contract when pressure is applied to the shoe, channeling the energy and then returning to its original position during the run.
Primegreen
Line of high performance materials made using recycled raw materials, used to renew production methods and offer a more eco-sustainable choice.
Show less
Customer Reviews
Verified Purchases