10% EXTRA on EVERYTHING*. Code: SUNNY10  - *some products are excluded from the promo - valid until May 29th

Compressport
Pro Marathon Socks
White
Cod: CRSX012 Mod: XU00007B-001
Immediate Availability
Order now. Delivery scheduled for
Wednesday 31 May - Italia


Free Shipping Starting From 49€ Shipping & Returns

Free return you have 14 days to rethink! How returns work?
Details:
Reinforcement strip on the Achilles area for incredibly stable support
Compression in strategic areas that promotes muscle oxygenation and improves performance, facilitating recovery
Striped texture for optimal ventilation and moisture evacuation
Stitched Compressport logo
Length: at the calf
Unisex
Pack of 1 pair
Fabric: 81% polyamide, 17% elastane, 2% TPFE
Read more
Archstim Support
Situato sull'arco plantare, offre un miglioramento del ritorno venoso e del recupero.
Water Extraction
Dot 3-D do not retain water (rain, hydration, perspiration) and facilitate its elimination. Feet stay dry.
Ergo-Fit
Perfect fit, maximum efficiency and comfort (without chafing).
Shock absorber
The 360 ° compression dampens the "shock wave" effect on muscles, veins and joints.
Ultra-comfort
Fabric fibers that ensure softness and comfort.
Ultralight
It does not retain water and remains light in all conditions.
Integrated ventilation zones
The strips integrated directly into the compression provide optimal ventilation that eliminates heat and sweating.
Barefoot Performance
It ensures perfect posture of the feet and toes, without these being crushed and stimulating blood flow. Compression supports and protects the muscles for better and faster performance.
Show less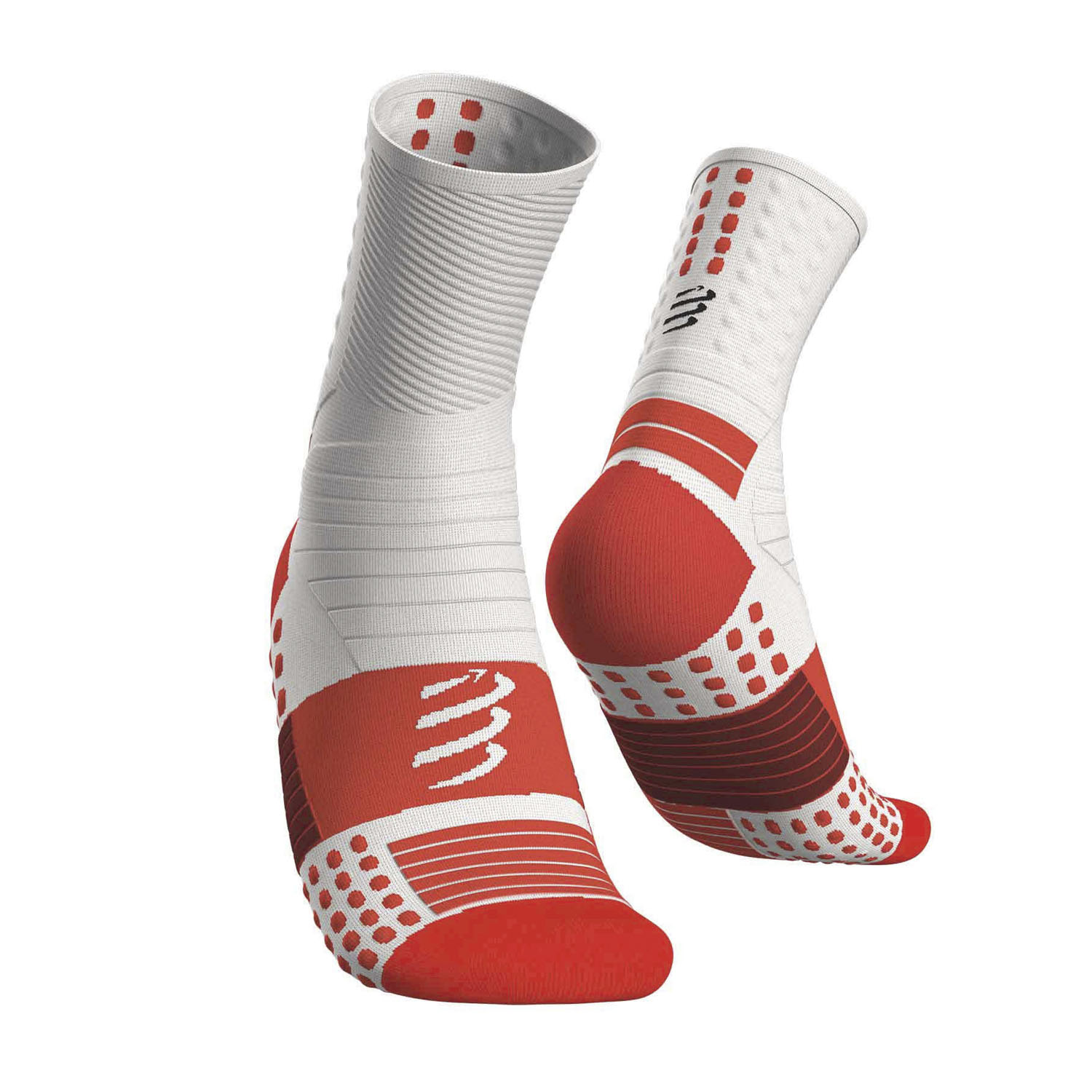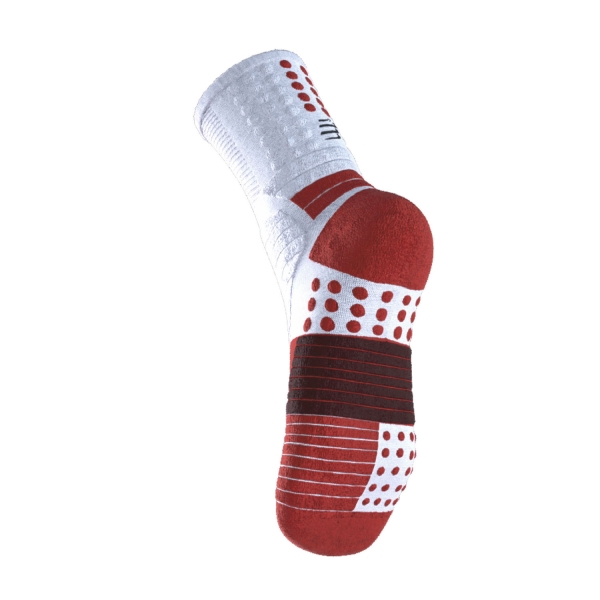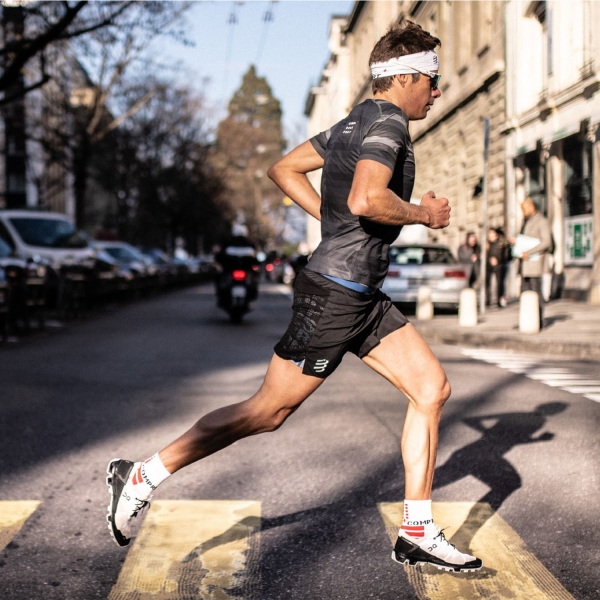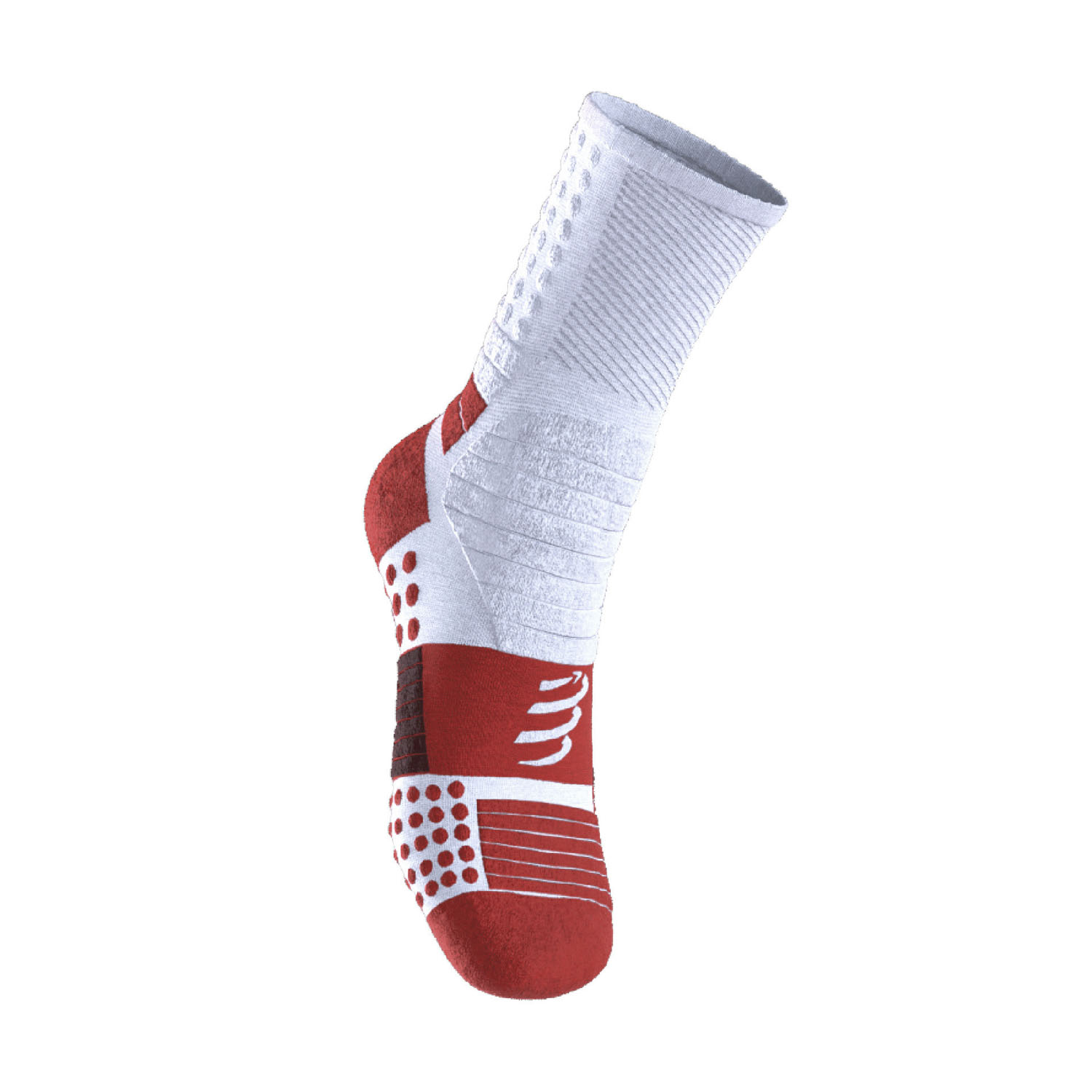 Compressport Pro Marathon Socks Reviews
Verified Purchases