20% Extra on Apparel on sale. Code: COLD20
- Valid on selected apparel and for a limited time
SHOP NOW
Compressport
R2V2 Compression Calf Sleeves
Pacific Blu/Alloy
Cod: CRE0146 Mod: SU00002B-540
Immediate Availability
Order now. Delivery scheduled for
Friday 3 February - Italia


Free Shipping Starting From 49€ Shipping & Returns

Free return you have 14 days to rethink! How returns work?
The Compressport R2V2 running compression socks reduce vibrations with every step and promote tissue oxygenation, preparing the muscles for effort in the best possible way and helping you in the recovery phases.
Details:
Inserts made with 3D texture around the ankle for greater protection of the Achilles tendon
Collar with molded piping for greater comfort at the knee
Pack of 1 pair
Unisex
Compressport logo in relief
Weight: 38 gr
Fabric: 65% polyamide, 35% elastane
Read more
Thermo-regulation
Its unique texture promotes air circulation and allows a perfect balance between the outside and the inside. In this way the body remains at the same temperature without sudden changes. A real protection from the cold in winter and from the heat in summer.
Shock absorber
The 360 ° compression dampens the "shock wave" effect on muscles, veins and joints.
Massaging Fiber
Every moment activates a micro-massage bringing well-being and lightweightness. Patented fiber.
Ultra-resist
Tear-proof test under normal conditions of use.
Ultralight
It does not retain water and remains light in all conditions.
D-tox
Significantly reduces lactic acid during exercise.
K-protect
This ergonomic tongue supports the patellar tendon and reduces vibrations by up to 8%. The best ally of your knees as you go to the limit on steep descents and intense and fast technical routes.
Anti-fatigue
Attenuation of shocks and vibrations on muscles, veins and joints increases resistance to effort.
Show less
ON SALE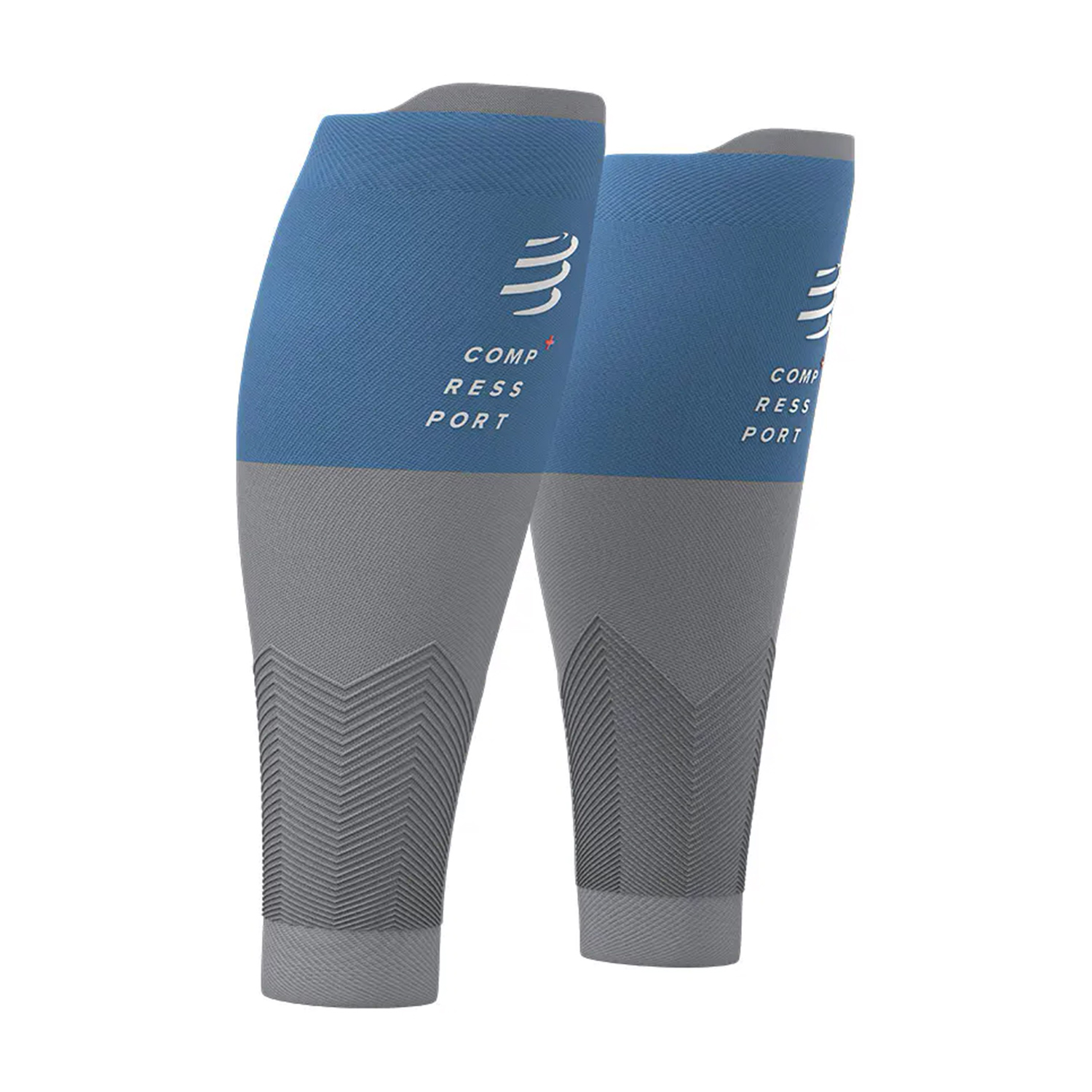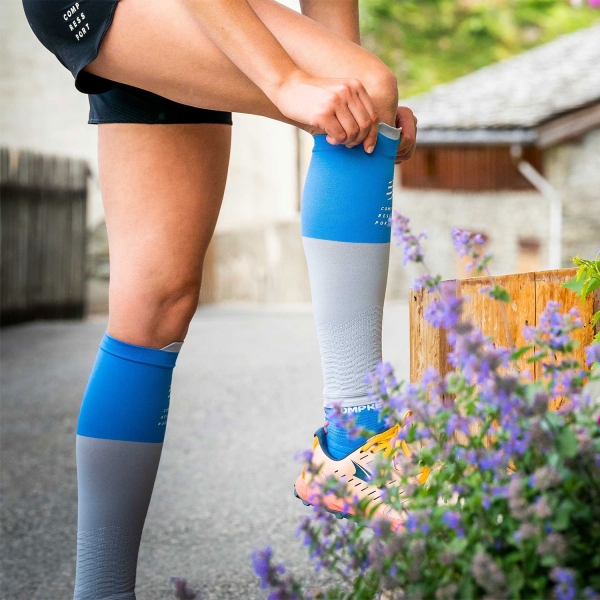 Compressport R2V2 Compression Calf Sleeves Reviews
Verified Purchases