10% EXTRA on EVERYTHING*. Code: SUNNY10  - *some products are excluded from the promo - valid until May 29th

Hoka One One
Carbon X 3
Cyclamen/Impala
Cod: HKRF31521 Mod: 1123193-CIMP
Immediate Availability
Order now. Delivery scheduled for
Wednesday 31 May - Italia


Free Shipping Starting From 49€ Shipping & Returns

Free return you have 14 days to rethink! How returns work?
Gender: Female
Shoe's weight: 200 gr. - ( Size 7 USA )
Pronation support: None
Drop: 5 mm
Running terrain: Road
Runner's weight: Light (< 50 Kg.) — Medium - Light (50-60 Kg.)
Running pace: Fast (< 4 min/km) — Medium - Fast (4-5 min/km)
What's New: Upper — Midsole — Design
Ideal for those who:
The Hoka One One Carbon X 3 are women's running shoes designed for fast runners looking for training or racing shoes that favor a natural roll.
Advantages of technologies:
The excellent responsiveness and propulsion of this shoe have been improved thanks to the carbon fiber plate and a CMEVA foam midsole with dual density PROFLY X structure, which also guarantees an excellent level of cushioning. The upper has been lightened and made more breathable and resistant, also thanks to a relief texture that better supports the foot for an extremely precise fit. The EVA rubber sole offers grip and fluidity with every step, allowing you to constantly improve your times.
Why will you like them?
The Carbon X 2 are the allies you need if you want to face every challenge to the fullest of your abilities without giving up the right degree of support and protection.
Read more
Details:
Particular shape of the midsole with anatomic heel with grooves that increase cushioning and stability
One-piece stretch mesh tongue and collar that adjusts to the ankle
Lacing system with flat laces and double TPU eyelets for better pressure management on the back of the foot and greater support
Slightly padded collar and elongated in the back for greater comfort at the Achilles heel
Flexible shell for greater dynamism
Reflective details
Removable, shaped and perforated inner sole for better breathability and adherence
Vegan
Meta-Rocker
The low differential between the heel and toe, the midsole with an unmistakable shape and the exclusive HOKA cushion facilitate the natural cycle of the runner's pace, favoring a soft and fluid roll from the support to the deadlift.
PROFLY
PROFLY is a dual-density midsole: softer in the heel for a cushioned landing and a higher-density foam in the forefoot for propulsion.
Show less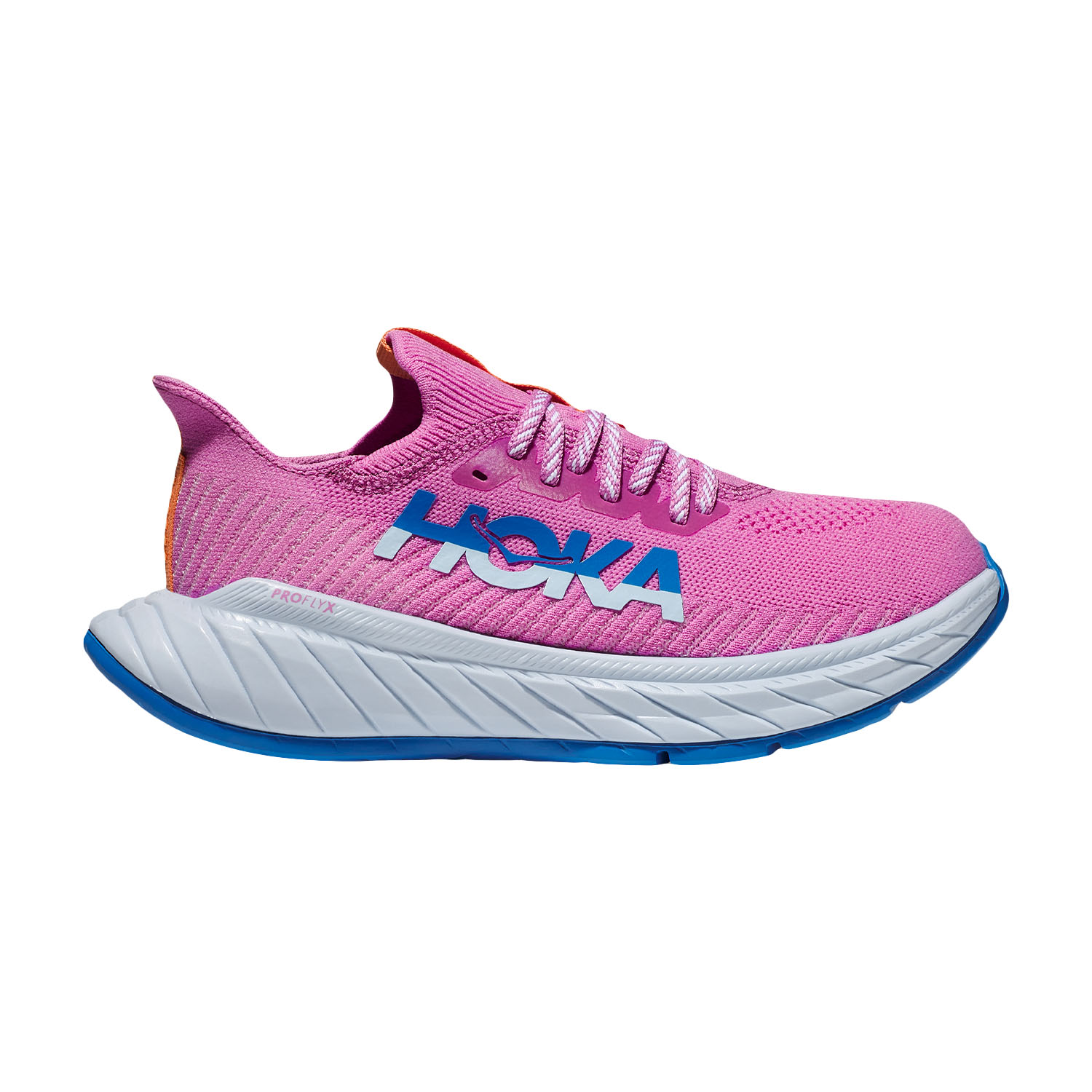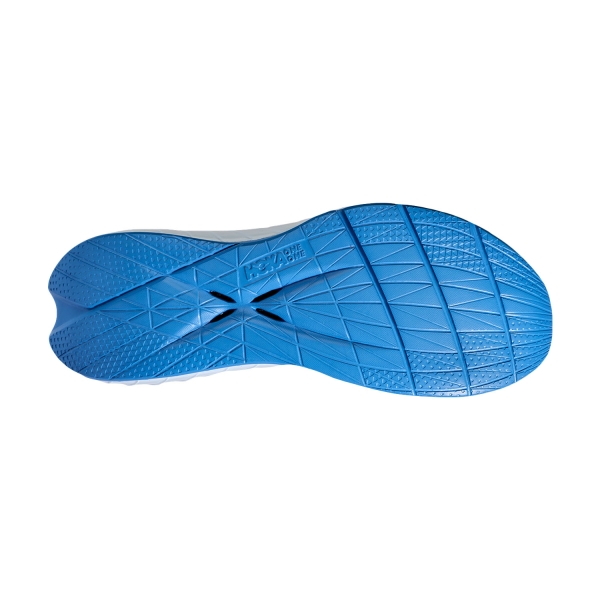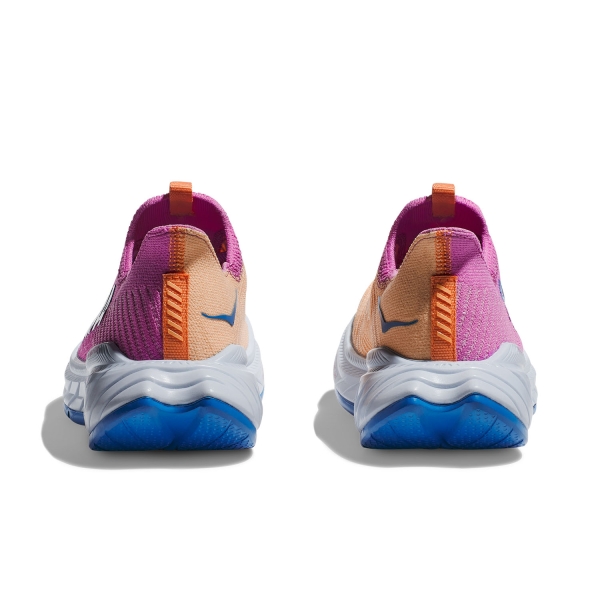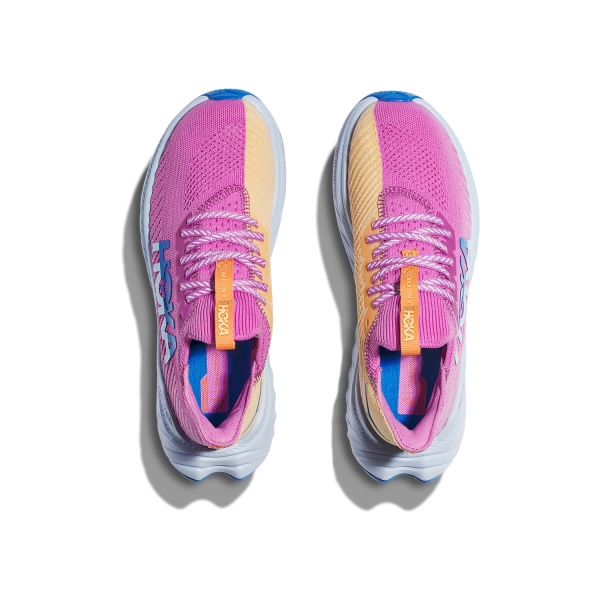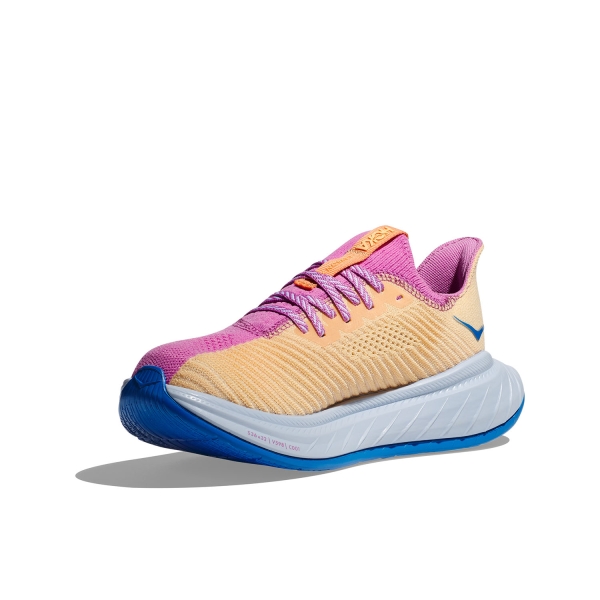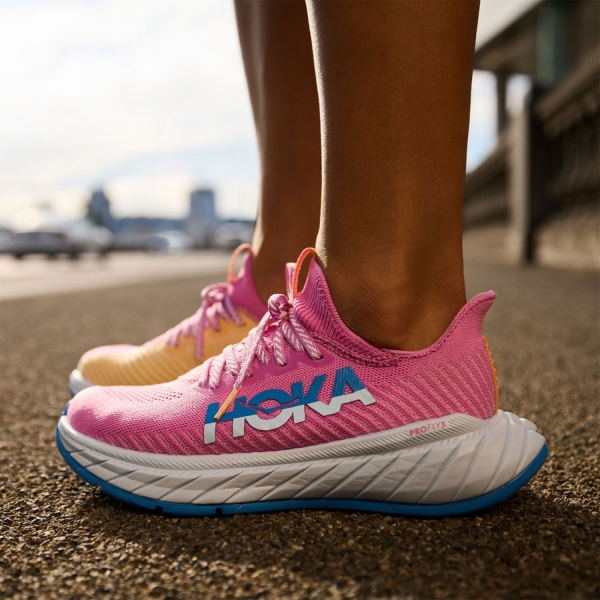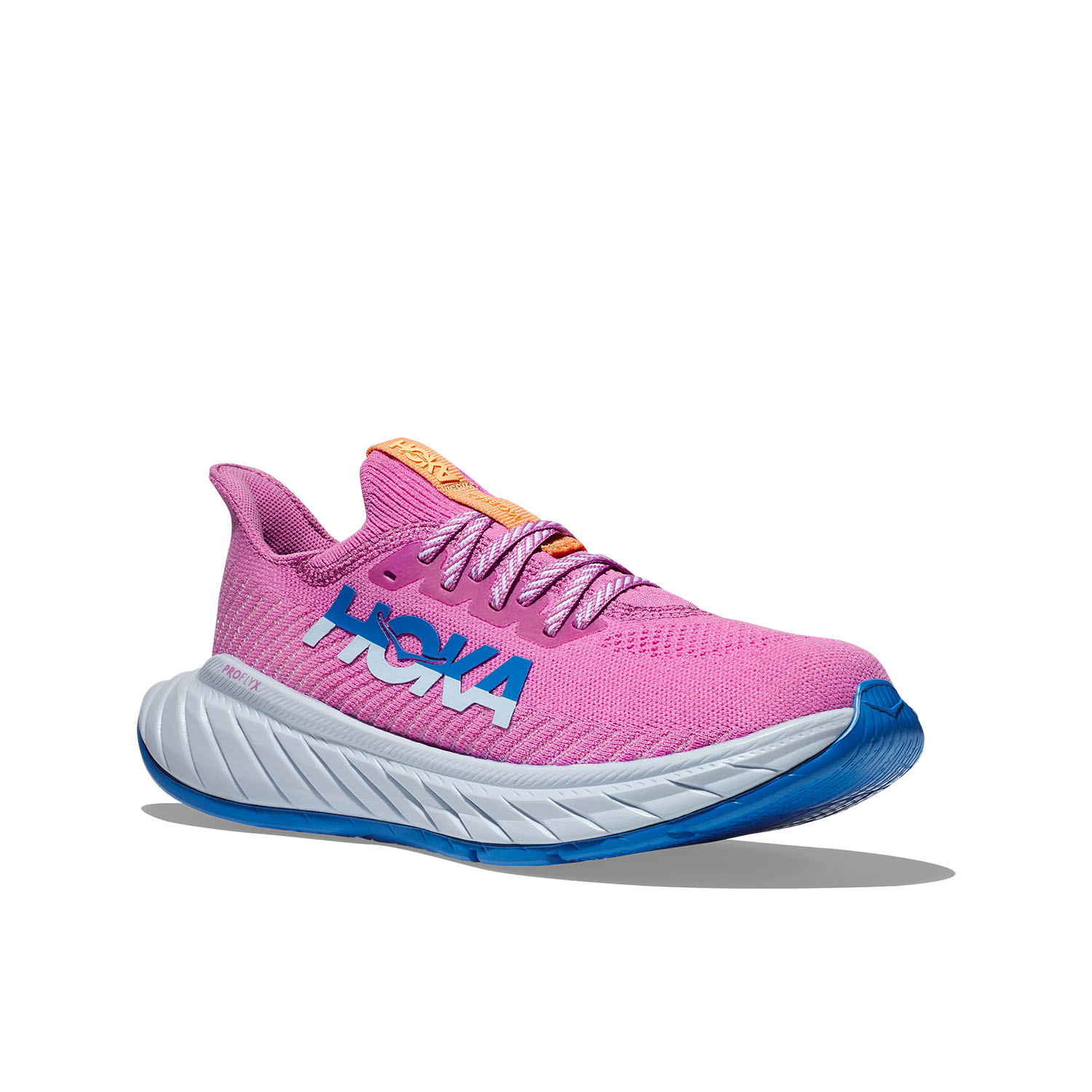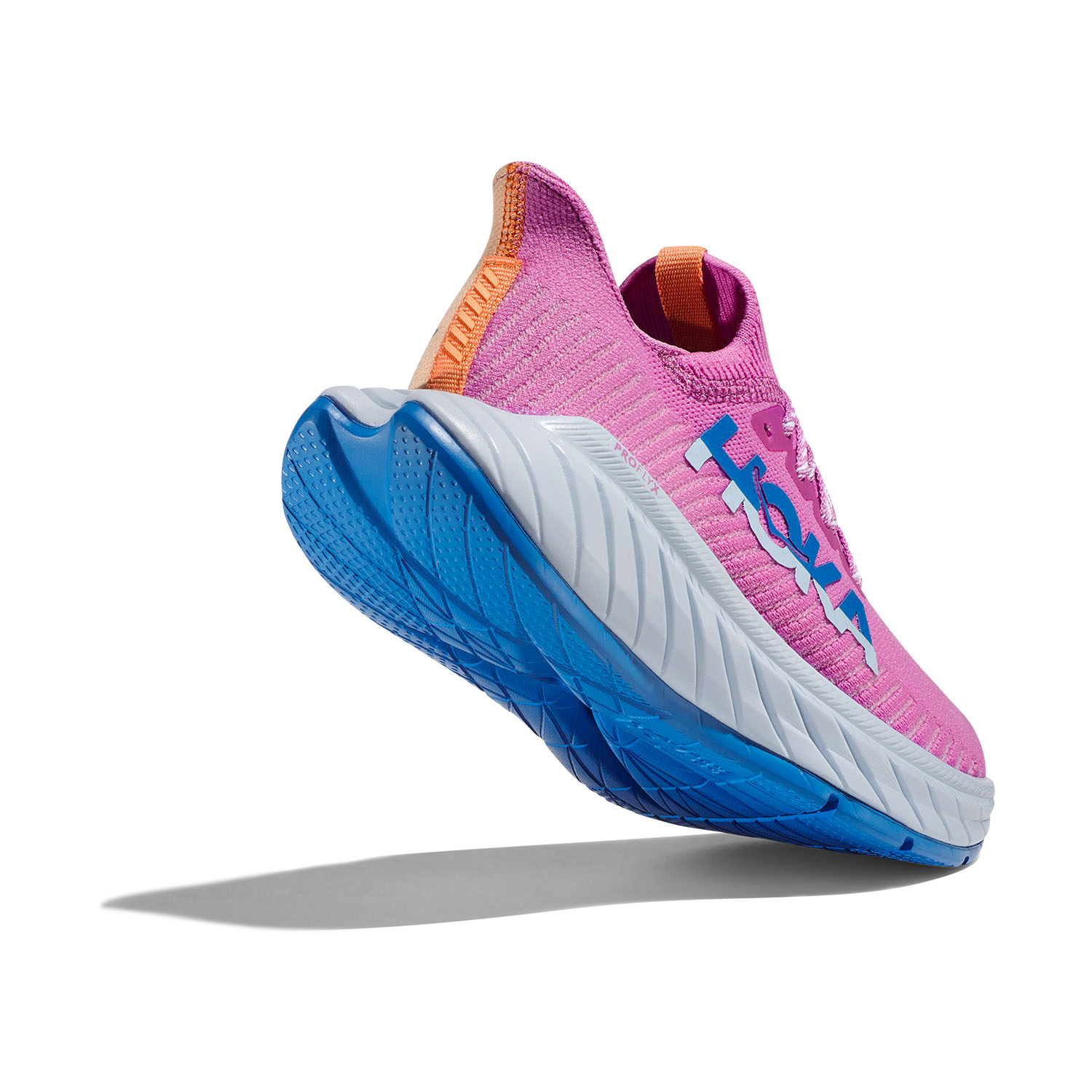 Hoka One One Carbon X 3 Reviews
Verified Purchases