10% Extra on EVERYTHING*. Code: 10SPRING - *excluding outlet and sale items - valid for a limited time only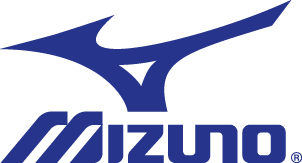 Mizuno
Wave Mujin 9
Pastel Lilac/White/Sun Kissed Coral
Cod: MRF31520 Mod: J1GK2270-72
Immediate Availability
Order now. Delivery scheduled for
Wednesday 5 April - Italia


Free Shipping Starting From 49€ Shipping & Returns

Free return you have 14 days to rethink! How returns work?
Gender: Female
Shoe's weight: 319 gr. - ( Size 7 UK )
Drop: 10 mm
Running terrain: Off Road
Suitable terrain: Rock — Technical
Runner's weight: Heavy (> 70 Kg.) — Medium - Heavy (60-70 Kg.)
Running pace: Medium (5 min/km) — Medium - Slow (5-6 min/km)
Recommended for distance: Medium — Long
What's New: Upper — Design
U4iCX
Lighter midsole with greater density and better comfort, and superior bounce.
Read more
Michelin
An exclusive mix of rubber created to give more grip and comfort during foot roll.
Enerzy
It is the midsole technology created to offer runners the highest cushioning and energy return experience ever, as well as an excellent feeling of comfort. It is 17% softer and provides 15% more response than previously used materials.
Foam Wave
Composed of two soft materials, joined in a wave-shaped design, this technology creates a structure with a unique impact absorption capacity, increases stability and controls pressure during landing by guiding the movement of the foot.
Show less
New arrival
WELCOME SPRING