10% Extra on EVERYTHING*. Code: 10SPRING - *excluding outlet and sale items - valid for a limited time only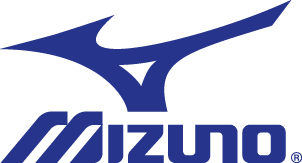 Mizuno
Wave Rider 26
Snorkel Blue/MP Gold/Estate Blue
Cod: MRF31006 Mod: J1GC2203-53
Immediate Availability
Order now. Delivery scheduled for
Wednesday 5 April - Italia


Free Shipping Starting From 49€ Shipping & Returns

Free return you have 14 days to rethink! How returns work?
Gender: Male
Shoe's weight: 311 gr. - ( Size 9 UK )
Pronation support: None
Drop: 12 mm
Running terrain: Road
Runner's weight: Light ( < 70 Kg.) — Medium (80 Kg. ) — Medium - Light (70-80 Kg.)
Running pace: Medium (5 min/km)
What's New: Upper
WAVE
The Wave plate evenly disperses the impact shock ensuring the perfect combination of cushioning and stability and thus minimizing the risk of injury.
Read more
Dynamotion Fit
Combination of shoe technologies that create an upper that moves with your foot seamlessly throughout your stride, eliminating stress points and bunching for a more comfortable run.
Smoothride
This Unique approach to the sole of the shoe is designed to create a smooth, rocking-chair-like transition from heel to toe on every step.
AIRmesh
Breathable and Cool. AIRmesh allows each running shoe from Mizuno to maintain a high standard of breathability for the life of the shoe, and allows the foot to stay cool.
X10
Durability and Traction. X-10 provides the most durable carbon rubber from Mizuno, it allows for longer wear in high impact areas and provides more traction at heel strike.
Premium Insock
Removable insole for maximum comfort, cushioning and durability.
Enerzy
It is the midsole technology created to offer runners the highest cushioning and energy return experience ever, as well as an excellent feeling of comfort. It is 17% softer and provides 15% more response than previously used materials.
Show less
Mizuno Wave Rider 26 Reviews
Verified Purchases