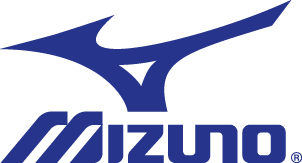 Mizuno
Wave Ultima 12
Violet Blue/Silver/Rose Red
Cod: MRF13512 Mod: J1GD2118-05
Immediate Availability
Delivery scheduled for
Tuesday 25 January - Italia


Free Shipping Starting From 49€ Shipping & Returns

Free return you have 14 days to rethink! How returns works?
Gender: Female
Shoe's weight: 299 gr. - ( Size 7 UK )
Pronation support: None
Drop: 12 mm
Running terrain: Road
Runner's weight: Medium (60 Kg.) — Medium - Heavy (60-70 Kg.)
Running pace: Medium (5 min/km) — Medium - Slow (5-6 min/km)
Recommended for distance: Medium — Long
What's New: Upper
Details:
Lighter engineered AIRmesh upper that ensures greater breathability and comfort
Cushioned and responsive midsole
Sole with flex grooves that promote a smoother transition from heel to toe
Plastic inserts strategically placed on the upper that stabilize the foot
Padded mesh tongue integrated into the structure for greater comfort
Lacing system with flat laces to better manage the pressure on the back of the foot
Padded collar for greater comfort at the ankle
Stiff shell for greater stability
Reflective details
Removable and shaped inner sole
Read more
WAVE
The Wave plate evenly disperses the impact shock ensuring the perfect combination of cushioning and stability and thus minimizing the risk of injury.
Dynamotion Fit
Combination of shoe technologies that create an upper that moves with your foot seamlessly throughout your stride, eliminating stress points and bunching for a more comfortable run.
Smoothride
This Unique approach to the sole of the shoe is designed to create a smooth, rocking-chair-like transition from heel to toe on every step.
AIRmesh
Breathable and Cool. AIRmesh allows each running shoe from Mizuno to maintain a high standard of breathability for the life of the shoe, and allows the foot to stay cool.
X10
Durability and Traction. X-10 provides the most durable carbon rubber from Mizuno, it allows for longer wear in high impact areas and provides more traction at heel strike.
U4iC
A unique midsole compound that rides and cushions like Mizuno's ap+ midsole, but is approximately 30% lighter without any loss of comfort or performance.
Premium Insock
Removable insole for maximum comfort, cushioning and durability.
U4iCX
Lighter midsole with greater density and better comfort, and superior bounce.
Show less