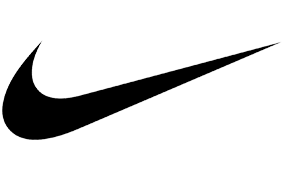 Nike
Air Zoom Pegasus 39
Ashen Slate/Black/Football Grey
Cod: NRF31005 Mod: DH4071-401
Immediate Availability
Order now. Delivery scheduled for
Wednesday 5 April - Italia


Free Shipping Starting From 49€ Shipping & Returns

Free return you have 14 days to rethink! How returns work?
Gender: Male
Shoe's weight: 264 gr. - ( Size 9 USA )
Pronation support: None
Drop: 10 mm
Running terrain: Road
Runner's weight: Light ( < 70 Kg.) — Medium (80 Kg. ) — Medium - Light (70-80 Kg.)
Running pace: Medium (5 min/km)
What's New: Upper — Midsole — Design
Suitable for:
The Nike Air Zoom Pegasus 39 are men's running shoes ideal for runners with medium or light weight and neutral support. They are very versatile and perfect for all distances.
Technology advantages:
The midsole has been updated with two Air Zoom units in the forefoot and heel which, working in synergy with Nike React technology, guarantee even greater cushioning and reactivity in all phases of the race. The lighter and more flexible technical mesh upper is supported by the new lacing system, for a perfect fit and an even more precise fit.
Why you will like them?
With the Pegasus 39 you will be able to increase your records in maximum comfort, lightness and reactivity, without giving up the typical look of the American best seller!!
Read more
Details:
Wider forefoot offering more room for the toes
More padded mesh tongue for even more comfort
TPU inserts on the upper that help the foot to always remain in position inside the shoe, especially in the fastest changes of direction
Outsole in waffle rubber and with design that helps ensure excellent resistance
Shaped collar with ergonomic padding and slightly elongated back that supports comfort in the ankle and Achilles tendon
Removable inner sole
Flywire
Flywire helps provide ultra-lightweight support and comfort for your foot. It gets its strength from thin nylon fibers strategically placed on the upper of the shoe to hold the foot in place, helping to reduce slippage during activity. This allows for a massive reduction in weight because material is used only where it's needed.
Zoom
Nike Zoom cushioning is part of the Nike Air family, and—like its siblings—it's lightweight and durable. Because Nike Zoom cushioning is incredibly thin, it brings the foot closer to the ground and enhances stability, especially during quick cuts and multi-directional movements. After impact, the tightly stretched fibers inside the pressurized air unit quickly bounce back into shape, providing a super-responsive feel and improved awareness of the surface you're playing on.
Air
Nike Air units work by trapping air molecules inside a durable urethane shell. With each footstrike, the air unit compresses to reduce the force of impact, then immediately recovers its shape to be ready for the next landing. Nike Air units are built to last, so the cushioning properties hold steady for the life of the shoe.
Nike React
Nike React foam cushioning offers support and reactivity. Resistant and soft at the same time returns all the energy you put in every step.
Show less