10% EXTRA on EVERYTHING*. Code: SUNNY10  - *some products are excluded from the promo - valid until May 29th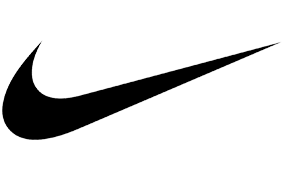 Nike
Air Zoom Pegasus 40
White/Obsidian/Light Orewood Brown/Phantom
Cod: NRF32008 Mod: DV3853-100
Immediate Availability
Order now. Delivery scheduled for
Wednesday 31 May - Italia


Free Shipping Starting From 49€ Shipping & Returns

Free return you have 14 days to rethink! How returns work?
Gender: Male
Shoe's weight: 275 gr. - ( Size 9 USA )
Pronation support: None
Drop: 10 mm
Running terrain: Road
Runner's weight: Light ( < 70 Kg.) — Medium (80 Kg. ) — Medium - Light (70-80 Kg.)
Running pace: Medium (5 min/km)
What's New: Upper — Design
Flywire
Flywire helps provide ultra-lightweight support and comfort for your foot. It gets its strength from thin nylon fibers strategically placed on the upper of the shoe to hold the foot in place, helping to reduce slippage during activity. This allows for a massive reduction in weight because material is used only where it's needed.
Read more
Zoom
Nike Zoom cushioning is part of the Nike Air family, and—like its siblings—it's lightweight and durable. Because Nike Zoom cushioning is incredibly thin, it brings the foot closer to the ground and enhances stability, especially during quick cuts and multi-directional movements. After impact, the tightly stretched fibers inside the pressurized air unit quickly bounce back into shape, providing a super-responsive feel and improved awareness of the surface you're playing on.
Air
Nike Air units work by trapping air molecules inside a durable urethane shell. With each footstrike, the air unit compresses to reduce the force of impact, then immediately recovers its shape to be ready for the next landing. Nike Air units are built to last, so the cushioning properties hold steady for the life of the shoe.
Nike React
Nike React foam cushioning offers support and reactivity. Resistant and soft at the same time returns all the energy you put in every step.
Show less
Nike Air Zoom Pegasus 40 Reviews
Verified Purchases