20% Extra on Apparel on sale. Code: COLD20
- Valid on selected apparel and for a limited time
SHOP NOW
Nike
Air Zoom Terra Kiger 8
Black/Pure Platinum/Anthracite/Wolf Grey
Cod: NRF21013 Mod: DH0649-001
Immediate Availability
Order now. Delivery scheduled for
Friday 3 February - Italia


Free Shipping Starting From 49€ Shipping & Returns

Free return you have 14 days to rethink! How returns work?
Gender: Male
Shoe's weight: 288 gr. - ( Size 9 USA )
Drop: 4 mm
Running terrain: Off Road
Suitable terrain: Rock — Technical
Runner's weight: Medium (80 Kg. )
Running pace: Medium (5 min/km) — Medium - Fast (4-5 min/km)
Recommended for distance: Medium — Long
What's New: Design
Details:
Perfect for runners who run on dirt and rocky terrain
Updated upper, in larger mesh mesh, even more breathable and resistant. The inner lining that wraps the foot guarantees lasting comfort
Inserts in synthetic material printed laterally and in the forefoot, to keep the foot firmly in the shoe
React compound midsole that extends to the sole for improved flexibility
Zoom Air unit located in the forefoot between the sole and midsole for even greater energy return
Sole plate with multidirectional studs in abrasion-resistant rubber, for a perfect grip on the most uneven terrain, both downhill and uphill
Stronger compound on the heel, for greater foot protection on rough terrain
Revised heel area and made more stable to allow the foot to remain firmly inside the shoe, especially in the support phase
Lacing system with flat laces and synthetic material eyelets for perfect pressure management on the back of the foot
Thin tongue integrated into the structure
Shaped collar with anatomical pads that offer comfort to the ankle
Device on the back to facilitate the fit of the shoe
Non-removable inner sole
Read more
Zoom
Nike Zoom cushioning is part of the Nike Air family, and—like its siblings—it's lightweight and durable. Because Nike Zoom cushioning is incredibly thin, it brings the foot closer to the ground and enhances stability, especially during quick cuts and multi-directional movements. After impact, the tightly stretched fibers inside the pressurized air unit quickly bounce back into shape, providing a super-responsive feel and improved awareness of the surface you're playing on.
Dynamic Fit
The Nike Dynamic Fit system eliminates the space between the foot and the shoe. The system works by drawing the entire shoe evenly to a point via the laces, which creates a comfortably snug and customed feel fit.
Air
Nike Air units work by trapping air molecules inside a durable urethane shell. With each footstrike, the air unit compresses to reduce the force of impact, then immediately recovers its shape to be ready for the next landing. Nike Air units are built to last, so the cushioning properties hold steady for the life of the shoe.
Nike React
Nike React foam cushioning offers support and reactivity. Resistant and soft at the same time returns all the energy you put in every step.
Show less
ON SALE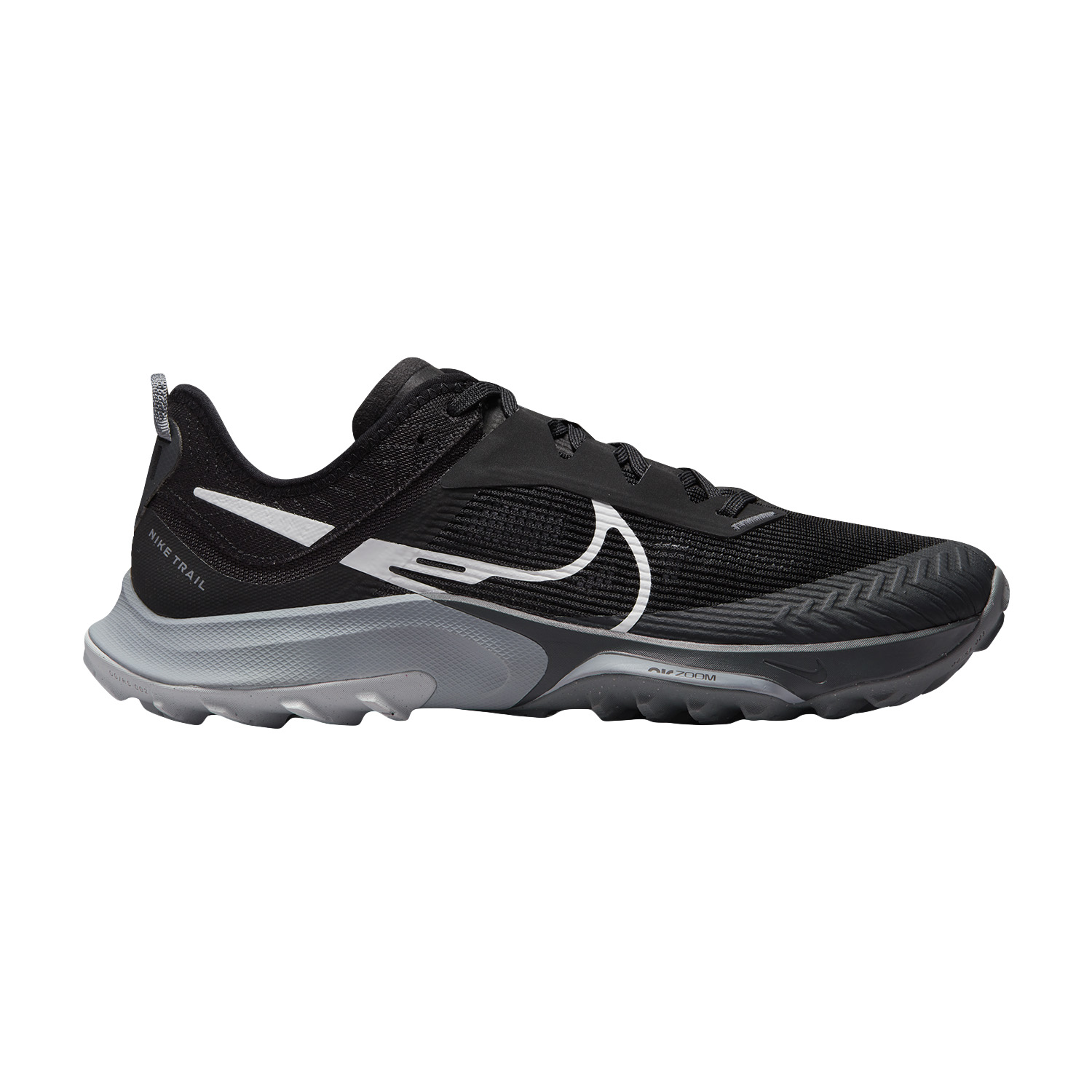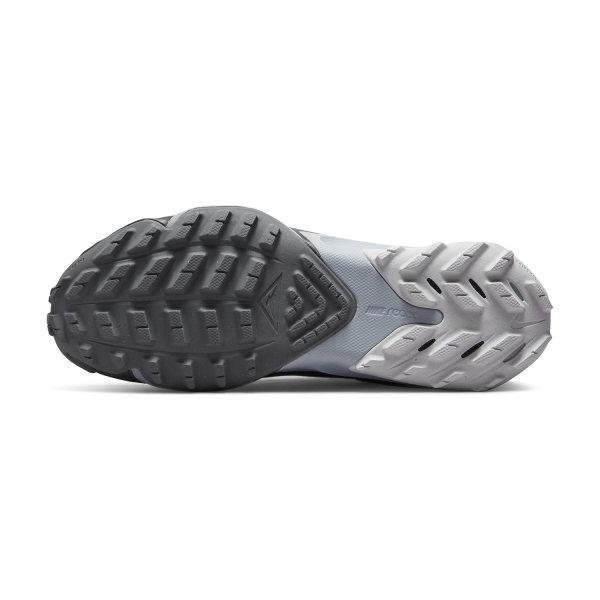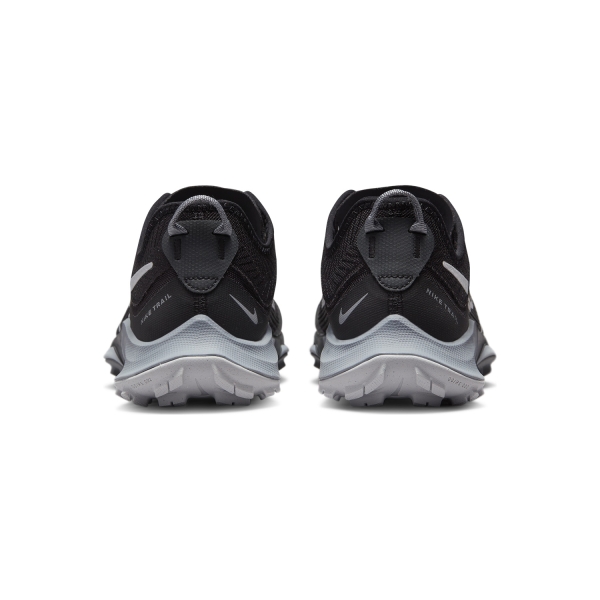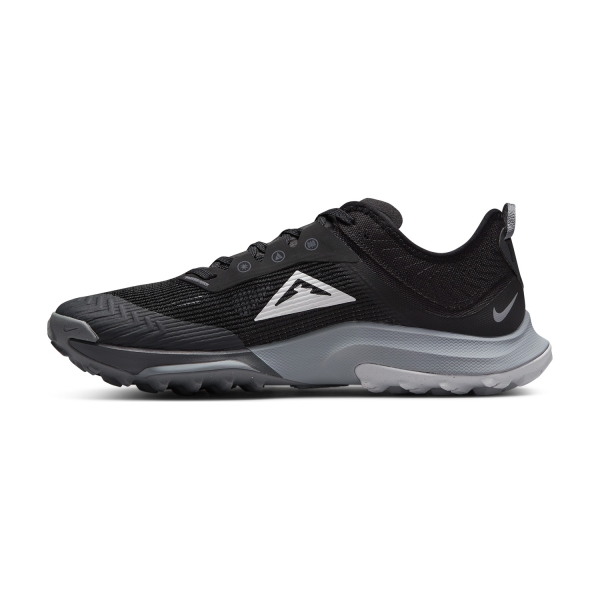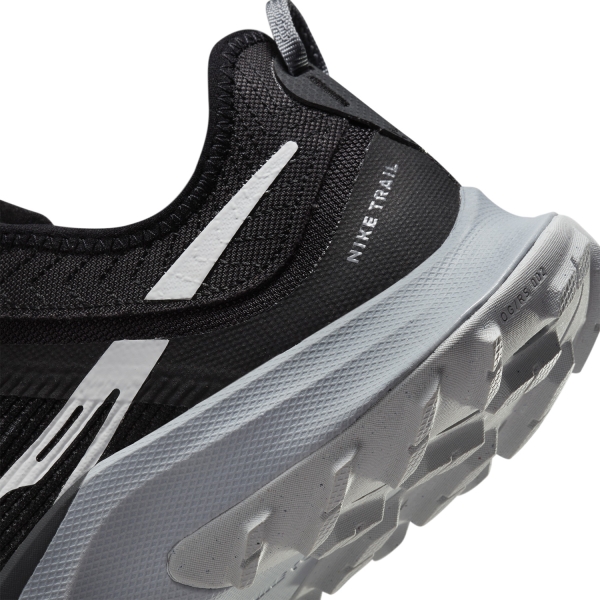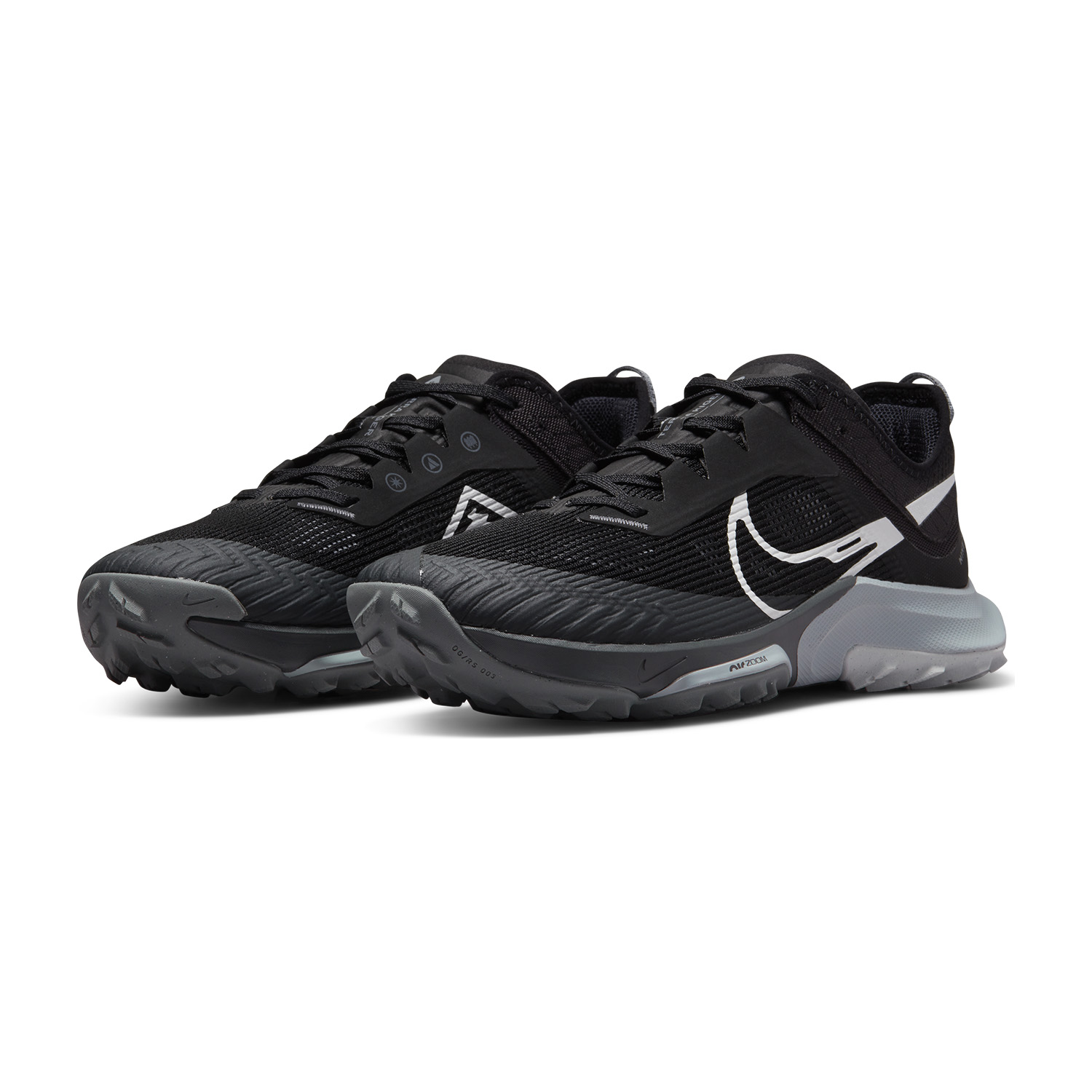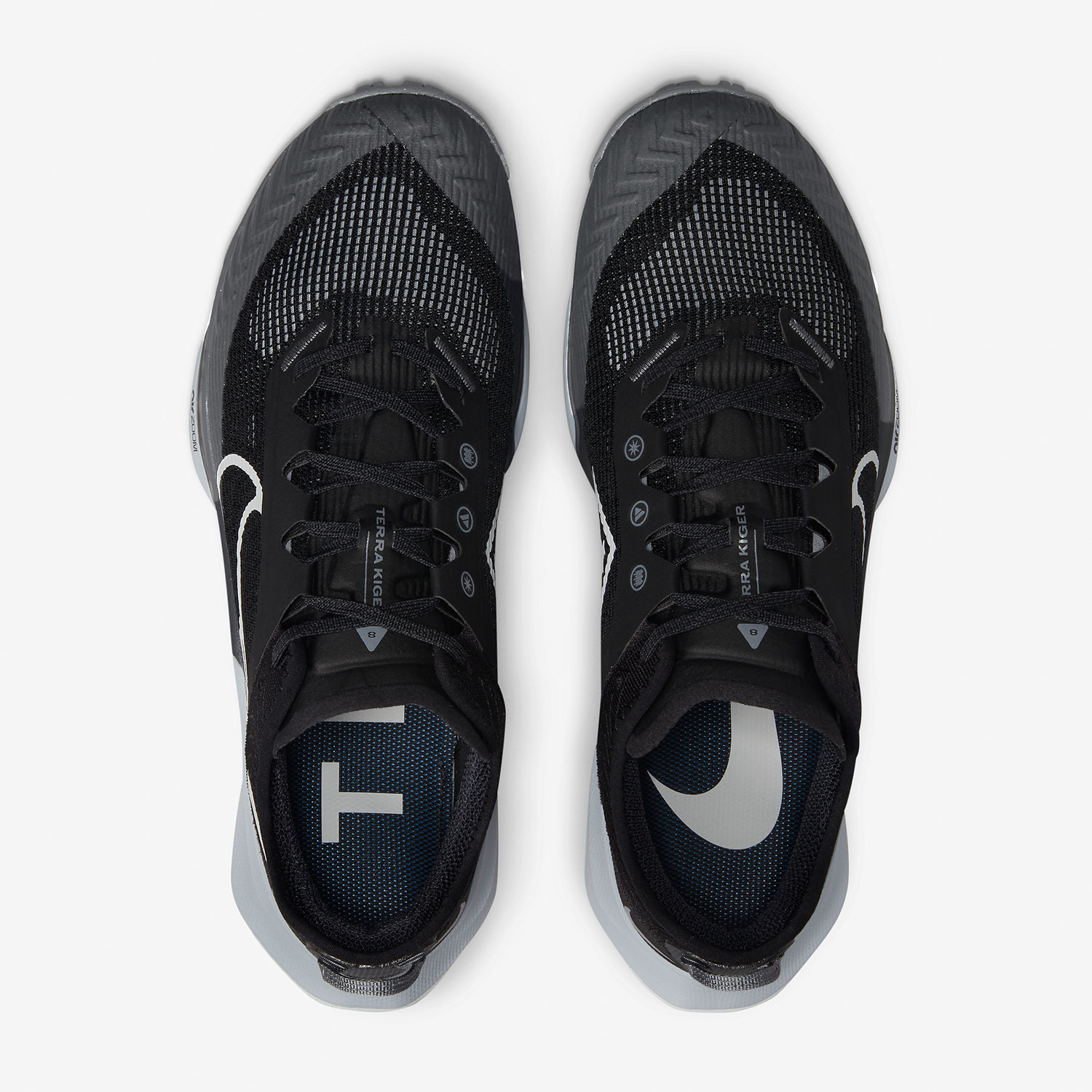 Nike Air Zoom Terra Kiger 8 Reviews
Verified Purchases