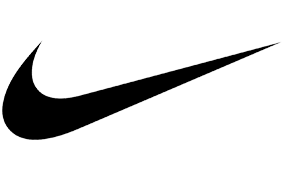 Nike
Air Zoom Vomero 16
Black/Metallic Silver/Anthracite
Cod: NRF14004 Mod: DA7245-003
Immediate Availability
Delivery scheduled for
Thursday 9 December - Italia


Free Shipping Starting From 49€ Shipping & Returns

Free return you have until 14 January 2022. How returns works?
Gender: Male
Shoe's weight: 287 gr. - ( Size 9 USA )
Pronation support: None
Drop: 10 mm
Running terrain: Road
Runner's weight: Medium (80 Kg. ) — Heavy (> 90 Kg.) — Medium - Heavy (80-90 Kg.)
Running pace: Medium (5 min/km) — Slow (> 6 min/km) — Medium - Slow (5-6 min/km)
Recommended for distance: Medium — Long
What's New: Upper — Design
Details:
Revised breathable mesh upper with increased breathability points for even greater lightness and comfort
Full-length Nike ZoomX foam midsole for greater fluidity throughout the transition phase from heel to toe
Air Zoom unit in the forefoot for a feeling of reactivity and elasticity during the take-off phase
Arch band attached to the laces that helps keep the foot firmly during the run
Rigid heel clip that guarantees a secure fit over long distances
Updated lacing system, with flat laces for a more secure and snug fit
Abrasion resistant rubber tread for a firm grip and strategically positioned fins for maximum traction and resistance
Padded and improved collar to not compress the Achilles tendon
Thin, slightly padded mesh tongue partially integrated into the structure
Removable insole
Read more
Zoom
Nike Zoom cushioning is part of the Nike Air family, and—like its siblings—it's lightweight and durable. Because Nike Zoom cushioning is incredibly thin, it brings the foot closer to the ground and enhances stability, especially during quick cuts and multi-directional movements. After impact, the tightly stretched fibers inside the pressurized air unit quickly bounce back into shape, providing a super-responsive feel and improved awareness of the surface you're playing on.
Air
Nike Air units work by trapping air molecules inside a durable urethane shell. With each footstrike, the air unit compresses to reduce the force of impact, then immediately recovers its shape to be ready for the next landing. Nike Air units are built to last, so the cushioning properties hold steady for the life of the shoe.
ZoomX
ZoomX foam guarantees the highest level reactive energy return among the actual Nike shoes in production today. The weight of ZoomX is lower than 1/3 with respect to the Cushlon foam in essence it has all the advantages in terms of maximum cushioning at a reduced weight.

A mix very similiar to the ZoomX was used predominantly in the aerospace industry, but for some time has this innovative technology has been found in high performance shoes.

The ZoomX foam sheets are made with autoclaves in extreme heat and pressure conditions: to obtain the final component of the midsole, the product is cut into predefined shapes and then inserted into compression molds.
Show less
Customer Reviews
Verified Purchases