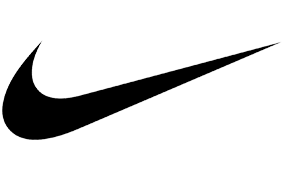 Nike
React Infinity Run Flyknit 2
Black/Metallic Gold/Ghost/Dark Smoke Grey
Cod: NRF14515 Mod: CT2423-009
Immediate Availability
Delivery scheduled for
Thursday 9 December - Italia


Free Shipping Starting From 49€ Shipping & Returns

Free return you have until 14 January 2022. How returns works?
Gender: Female
Shoe's weight: 218 gr. - ( Size 7 USA )
Pronation support: None
Drop: 9 mm
Running terrain: Road
Runner's weight: Light (< 50 Kg.) — Medium (60 Kg.) — Heavy (> 70 Kg.)
Running pace: Medium (5 min/km) — Slow (> 6 min/km) — Medium - Slow (5-6 min/km)
Recommended for distance: Short — Medium
What's New: Upper — Design
Details:
Ideal for short and medium distances and recovery runs
Enhanced mesh upper with the combination of Flyknit and Flywire that ensure breathability and support
Curved midsole shape that guarantees flexibility during the deadlift, fluidity during full support and cushioning upon contact
Increased amount of cushioning compound in the midsole
Less amount of material between the insole and the midsole that allows you to have the foot closer to the foam for a softer and more responsive fit
More rubber on the sole for better traction and greater resistance
Wider shape designed to ensure greater traction and stability
Cushioned collar for softness and comfort
Reflective details
Heel pull tab for an easy fit
Removable inner sole
Read more
Flywire
Flywire helps provide ultra-lightweight support and comfort for your foot. It gets its strength from thin nylon fibers strategically placed on the upper of the shoe to hold the foot in place, helping to reduce slippage during activity. This allows for a massive reduction in weight because material is used only where it's needed.
Flyknit
It uses a knitted upper construction process that increases support for a comfortable, custom fit. Seams, weight and friction areas are all reduced. Polyester yarn is more open in areas that need more flexibility and tighter in areas that require more support. Nike Flyknit also eliminates the need for multiple materials used to make traditional shoe uppers, significantly reducing pollution.
Nike React
Nike React foam cushioning offers support and reactivity. Resistant and soft at the same time returns all the energy you put in every step.
Show less
Customer Reviews
Verified Purchases