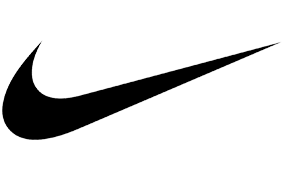 Nike
Wildhorse 7
Black/Pure Platinum/Anthracite
Cod: NRF11024 Mod: CZ1856-002
Immediate Availability
Delivery scheduled for
Thursday 9 December - Italia


Free Shipping Starting From 49€ Shipping & Returns

Free return you have until 14 January 2022. How returns works?
Gender: Male
Shoe's weight: 309 gr. - ( Size 9 USA )
Pronation support: None
Drop: 8 mm
Running terrain: Off Road
Suitable terrain: Rock — Technical
Runner's weight: Medium (80 Kg. )
Running pace: Medium (5 min/km)
Recommended for distance: Medium
What's New: Upper
Details:
Suitable for runners looking for comfort while racing on the most extreme dirt roads
Updated upper that ensures better breathability even during longer sessions
Abrasion-resistant rubber sole with multidirectional traction lugs that improve grip on descents and climbs with flex grooves in the central part for smoother transitions from the support phase to the push phase
Sturdy segmented sole plate that protects the foot on rough terrain
Synthetic leather on the tip for added protection from roots and rocks
Rubber insert that wraps around the heel for better stability and support
Lightly padded collar with gaiter around the ankle wraps the foot and prevents dirt and debris from entering the shoe
Lacing system with flat laces for perfect pressure management on the back of the foot
Thin tongue, integrated into the structure, with a light padding for perfect comfort
Device on the back to facilitate the fit
Non-removable inner sole
Read more
Dynamic Fit
The Nike Dynamic Fit system eliminates the space between the foot and the shoe. The system works by drawing the entire shoe evenly to a point via the laces, which creates a comfortably snug and customed feel fit.
Nike React
Nike React foam cushioning offers support and reactivity. Resistant and soft at the same time returns all the energy you put in every step.
Show less
Customer Reviews
Verified Purchases