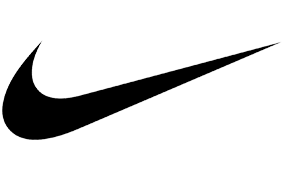 Nike
ZoomX Invincible Run Flyknit
Phantom Black/Football Grey/Volt
Cod: NRF13026 Mod: DJ5450-001
Not Available
Gender: Male
Shoe's weight: 278 gr. - ( Size 9 USA )
Pronation support: None
Drop: 9 mm
Running terrain: Road
Runner's weight: Medium (80 Kg. ) — Medium - Heavy (80-90 Kg.)
Running pace: Medium (5 min/km) — Medium - Fast (4-5 min/km)
Suitable for:
Nike ZoomX Invincible Run Flyknit male running shoes are suitable for runners with a neutral running style. Ideal also for long distances.

Technology advantages:
The technologies within the shoe will guarantee you a smooth, reactive and extremely protective running, infact years of studies and tests on different typologies of runners of all around the world, demonstrate that the Invincible Run ensures a reduced amount of accidents linked to the run.
Why you'll like them?
With ZoomX Invincible Run you will run your long ones in safety and comfort without sacrificing your times.
Read more
Details:
Particular colorway that belongs to the Rawdacious Pack. The collection was created on the occasion of the Tokyo Olympics to pay homage to the unity of athletes from all over the world and how they managed to overcome last year's difficult events thanks to sport
Wide shape on the forefoot that guarantee a more stable fit
Curved innersole that gives more flexibility during the take-off, more fluidity during the midstance phase and cushioning when it hits the ground
Incorporated plastic insert on the heel in the Flyknit for a greater support and stability
Padding collar that offers comfort and softness
Lacing system with flat laces to better manage the pressure on the back of the foot
Padded tongue integrated into the structure for a perfect fit
Waffle insole with insert present in the tip and in the heel counter for a better grip
Reflective details
Removable and shaped inner sole
Flyknit
It uses a knitted upper construction process that increases support for a comfortable, custom fit. Seams, weight and friction areas are all reduced. Polyester yarn is more open in areas that need more flexibility and tighter in areas that require more support. Nike Flyknit also eliminates the need for multiple materials used to make traditional shoe uppers, significantly reducing pollution.
ZoomX
ZoomX foam guarantees the highest level reactive energy return among the actual Nike shoes in production today. The weight of ZoomX is lower than 1/3 with respect to the Cushlon foam in essence it has all the advantages in terms of maximum cushioning at a reduced weight.

A mix very similiar to the ZoomX was used predominantly in the aerospace industry, but for some time has this innovative technology has been found in high performance shoes.

The ZoomX foam sheets are made with autoclaves in extreme heat and pressure conditions: to obtain the final component of the midsole, the product is cut into predefined shapes and then inserted into compression molds.
Show less