10% Extra on EVERYTHING*. Code: 10SPRING - *excluding outlet and sale items - valid for a limited time only

Saucony
Endorphin Pro 3
Fog/ViziPink
Cod: GRF31503 Mod: 10755-25
Immediate Availability
Order now. Delivery scheduled for
Wednesday 5 April - Italia


Free Shipping Starting From 49€ Shipping & Returns

Free return you have 14 days to rethink! How returns work?
Gender: Female
Shoe's weight: 173 gr. - ( Size 7 USA )
Pronation support: None
Drop: 8 mm
Running terrain: Road
Runner's weight: Light (< 50 Kg.)
Running pace: Fast (< 4 min/km)
What's New: Upper — Midsole — Design
XT-900
Carbon rubber, a Saucony exclusive high density, with exceptional resistance to wear properties and accented traction.
Read more
FORMFIT
The technology consists of three layers of cushioning foam that contains and protects the foot and offers comfort.
PWRRUN PB
Extremely performing midsole cushioning technology. PEBA foam is extraordinarily elastic, ultra light and more durable than traditional EVA foams.
Show less
New arrival
WELCOME SPRING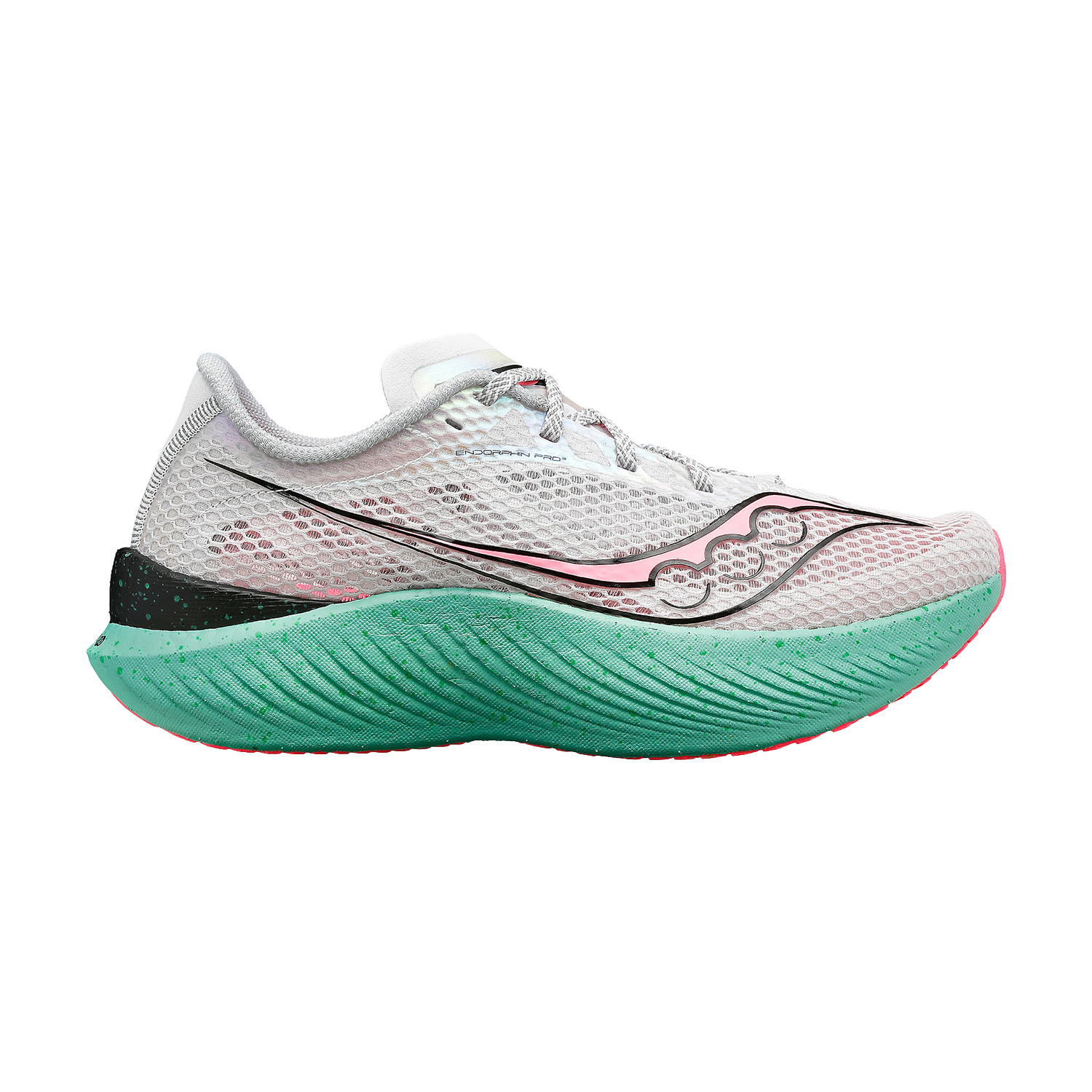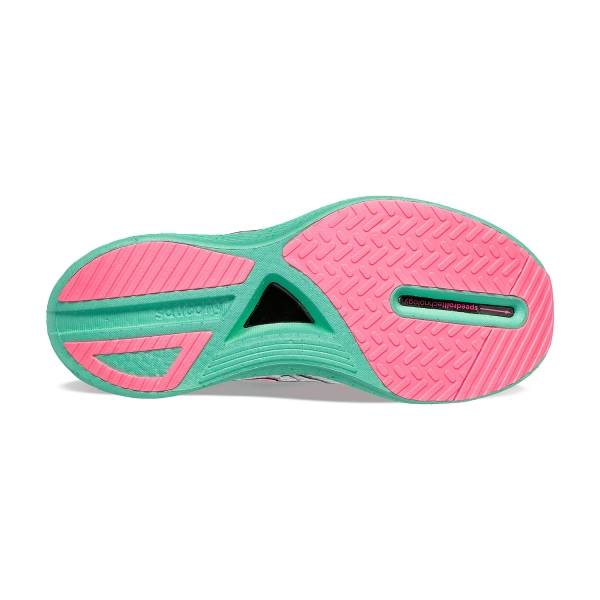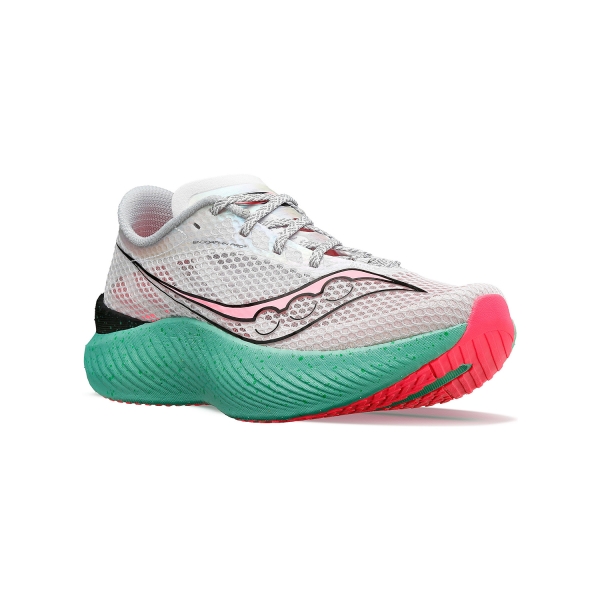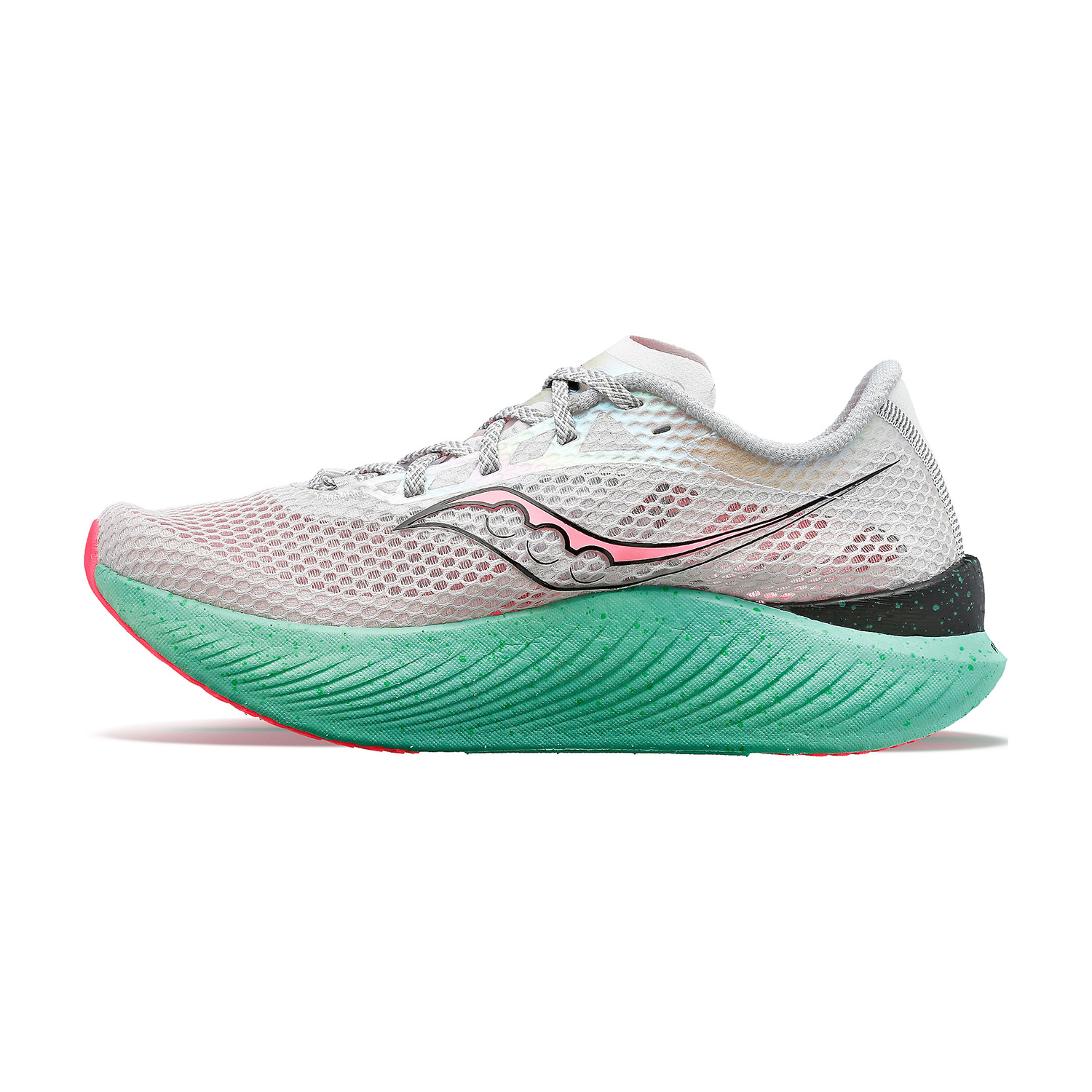 Saucony Endorphin Pro 3 Reviews
Verified Purchases