10% EXTRA on EVERYTHING*. Code: SUNNY10  - *some products are excluded from the promo - valid until May 29th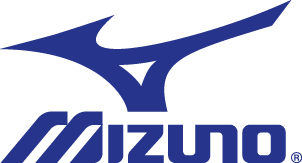 Mizuno
Wave Skyrise 4
Blue Ashes/Nimbus Cloud/Soleil
Cod: MRF31009 Mod: J1GC2309-01
Immediate Availability
Order now. Delivery scheduled for
Wednesday 31 May - Italia


Free Shipping Starting From 49€ Shipping & Returns

Free return you have 14 days to rethink! How returns work?
Gender: Male
Shoe's weight: 297 gr. - ( Size 8 UK )
Pronation support: None
Drop: 8 mm
Running terrain: Off Road
Runner's weight: Medium (80 Kg. ) — Medium - Heavy (80-90 Kg.)
Running pace: Medium (5 min/km) — Slow (> 6 min/km) — Medium - Slow (5-6 min/km)
Recommended for distance: Medium
What's New: Design
Smoothride
This Unique approach to the sole of the shoe is designed to create a smooth, rocking-chair-like transition from heel to toe on every step.
Read more
X10
Durability and Traction. X-10 provides the most durable carbon rubber from Mizuno, it allows for longer wear in high impact areas and provides more traction at heel strike.
Premium Insock
Removable insole for maximum comfort, cushioning and durability.
U4iCX
Lighter midsole with greater density and better comfort, and superior bounce.
Enerzy
It is the midsole technology created to offer runners the highest cushioning and energy return experience ever, as well as an excellent feeling of comfort. It is 17% softer and provides 15% more response than previously used materials.
Enerzy Core
Midsole material even softer and more elastic that ensures great energy return. Offers 293% softness and 56% more cushioning than previous compounds.
Foam Wave
Composed of two soft materials, joined in a wave-shaped design, this technology creates a structure with a unique impact absorption capacity, increases stability and controls pressure during landing by guiding the movement of the foot.
Show less
Mizuno Wave Skyrise 4 Reviews
Verified Purchases